Thank you for making PW2018 great! Thanks to all of you who dropped by our Cobolt & HÜBNER Photonics booth and helped making it such an excellent show at Photonics West 2018 (the world's largest photonics technologies event, consisting of three conferences and two world-class exhibitions).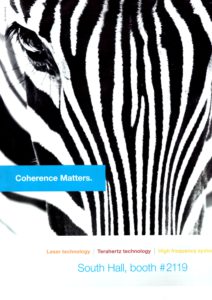 SPIE Photonics West is the world's largest annual event for the photonics, laser, and biomedical optics industries and the most influential event in North America; 20.000 attendees, two exhibitions, 1.300 exhibiting companies, 4.800 papers on bio-photonics, industrial lasers, optoelectronics, microfabrication, optical MEMs, etc. Six days of presentations, courses, and special events, that offer opportunities for face-to-face interaction with potential customers. It is the most comprehensive technical conference and exhibition spanning bio-photonics for brain research and healthcare, lasers for research and advanced manufacturing, sensors and camera systems, imaging and displays, communications and optoelectronics, plus the core optical components that enable many of today's consumer products. The Moscone Center has over 400,000 square feet of exhibition space across two halls. The venue offers high-profile sponsorship opportunities.
This annual flagship event for the lasers and photonics industry – SPIE Photonics West Exhibition, January 30th to February 1st 2018, officially sold out, but the option to be put on a waiting list was still available …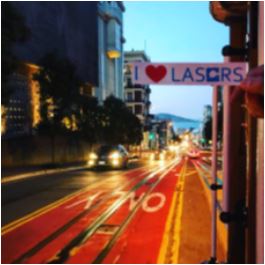 Thanks also to all of you who who submitted a photo, keep posting them on Instagram.