130 W PRODUCT LINE AND ITS ACTIVE NOISE REDUCTION SYSTEM: AZURLIGHT ANRS™
The Azurlight Systems R&D team has developed a new product line reaching 130 W of power around 1 µm – the infrared 130 W fiber laser/amplifier and the Active Noise Reduction System, AZURLIGHT ANRS™.
This unmatched power level is not a compromise of any other specifications (TEM00, M² < 1.2, compatible with single frequency seed lasers). It is still possible to achieve great power stability (Constant Power mode of operation and its feedback loop give a < ± 0.5% stability over more than 8 hours), and the intensity noise in free-running mode of operation is also not affected by this power raise (< 0.02% RMS).
Another great achievement is the release of  Azurlight Systems Active Noise Reduction System (AZURLIGHT ANRS™) that kills intensity noise down to shot noise (almost always < -150 dB/Hz over 1 kHz to 10 MHz).
This so-called "noise eater" is now available on all platforms and its performances are shown below for a 1064 nm 130 W fiber laser.
Figure 1: Typical power stability measurement for a 130 W 1064 nm laser
in Constant Power mode of operation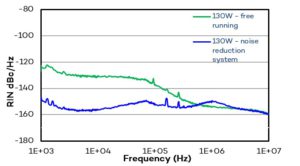 Figure 2: Example of the AZURLIGHT ANRS™  influence
on a 1064 nm 130 W fiber laser
Since its foundation, the Azurlight Systems R&D team has been accumulating extensive knowledge of this optical phenomenon. Initially, the team developed its own measurement system to push the detection limit and is now able to compensate actively this perturbation. Applications in atomic physics or gravitational wave detection, for example, will benefit from this groundbreaking improvement.
Our team will be attending the DPG Spring Meeting in Hannover with our distributor Hübner Photonics. The different topics discussed there are highly relevant and compatible with the technology we propose. We invite you to stop by our booth at any time and/or schedule an appointment. It will also be the occasion to discuss our combined IR/Visible option where you can use the infrared laser with its exact harmonic!