The Technical University of Denmark (DTU Fotonik) will be hosting IONS Scandinavia 2018 along with co-host Lund University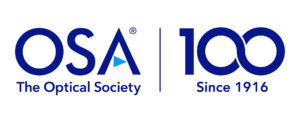 The International OSA Network of Students (IONS) is coming to Scandinavia. The IONSSCANDINAVIA18 conference will be co-hosted by the Technical University of Denmark (Denmark) and the Lund University (Sweden). We are very excited to showcase the young talents in optics, photonics, and imaging along with promising invited and plenary talks.
IONS SCANDINAVIA18 seek to celebrate the technical achievement of the young talents and promote professional development, networking and community outreach. The conference, sponsored by the Optical Society (OSA), will feature a broad range of topics in order to include a diverse group of students. Moreover, the event will be unique in the opportunities to network and communicate with local industry through several events during the conference.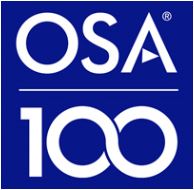 OptoSigma Europe SAS is sponsoring the IONS Scandinavia 2018.
DTU Fotonik will be your focal point throughout the conference. You can easily reach the DTU campus (Oticon Salen) from the airport using public transport in one hour – it is the cheapest and the best way. Transportation to all the venues including Lund University will be organized by the conference committee. You, you can sit back and do science;).
City of Copenhagen and Lund awaits you!
Copenhagen is a pocket-sized fairy tale and at the same time, a buzzing and innovative hub of ideas. Copenhagen is a city large enough for every kind of life philosophy, but small enough to bicycle from one end to the other in twenty minutes. It is all there, the urban pulse in the cobbled streets, the castles and bell towers, the artists, makers and the green grass, the mothers, babies and their strollers, the hipsters and their dreams, the prince and the queen. More about Copenhagen.
Lund is a charming city that combines ancient with modern. It is said that you can spend your whole life here without finding all the quiet little corners and beautiful buildings. In the surroundings of Lund there are delightful hiking trails, castles and other interesting sights that you should not miss. Explore Lund.