HIGH POWER SINGLE MODE SINGLE FREQUENCY UV FIBER LASERS
CW Fiber Laser UV 351nm and UV 355nm

Azur Light Systems' ALS-351-Series is a range of high power, high brightness fiber lasers with long coherence length and high polarization ratio.
Based on patented technology and major advances in fiber and system design, our fully integrated laser platform offers diffraction limited output powers in excess of 25 mW. All-fiber based MOPA Technology Third Harmonic Generation of single frequency Ultra low noise and high power stability IR fiber laser beam (1064nm).
Our ultra-low noise fiber laser technology is particulary interesting for the most demanding application requiring an excellent stability in terms of power, pointing or frequency. A full spectral control of the output is possible with linewidths down to less than 500kHz (single longitudinal mode) and a drift of the central wavelength down to less than 0.2pm over several hours. Customized optical beam output on demand.
The passive optical head avoids any heat generation (no fan, no chiller) to offer the best performances and an easy integration. Fiber recoupling are available as an option.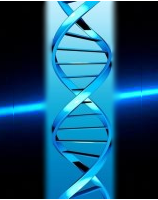 Available for a wide range of applications…
Gas / Krypton laser line replacement
Biophotonics
Control – Measurement
Non linear optics
Interferometry
Holography
Flow cytometry
Raman
Photoluminescence
Food and beverage control
to explore further, please click on the link: Azur Light Systems