The Helium Neon laser modules have a robust mechanical design, excellent beam quality and long service life of up to 20,000 hours.
Standard and customized models are available in a large variety in the spectral range red, green and yellow with output powers between 0.5 and 35 mW.
Options are single mode or multimode output, random or linear polarization and Brewster window tubes for educational and scientific purposes.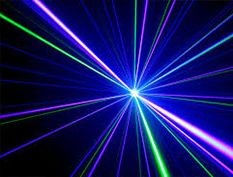 All laser models can be provided with adequate OEM and laboratory power supplies, meeting the European and American standards with the availability of approvals and certificates CDRH, IEC, CSA, CE, TÜV, UL. The helium neon lasers are designed for multi-purpose applications such as confocal laser scanning microscopy, spectroscopy, digital imaging, metrology, industrial measurements, positioning, alignment, aiming, testing, code scanning, medical, basic research, education or entertainment. Customized solutions for specific applications can be provided.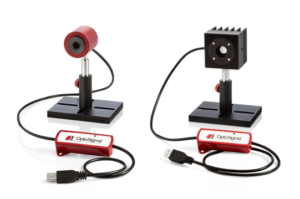 Optosigma® provides optical power and energy sensors that connect directly to a PC's USB port – thermal sensors for medium power and low-medium-high energy density lasers, and complete meterless laser measurement systems reduced to the size of a USB memory stick for pulsed lasers. From UV to the far infrared, in any application from scientific research to medical to industrial, these sensors are designed for easy integration into your system.