The OptoSigma Cage System is a family of components that allow optical systems to be built using a rigid, easy to assemble framework.
Made in Japan with world class craftmanship to exacting standards for maximum stability and ease of use.
Optical Cage Systems – a new series of products creating a system for free-thinking and a variety of mechanical component setups, which allows a versatile range of integrated optical structures to be built using a rigid, easy to assemble, align and adapt according to your individual study, framework of an extensive selection of holders; there are two sizes available, the Ø4 – P16 (16mm pitch between the rods) for ½ inch (12.7mmm) optics and the Ø6 – P30 (30mm pitch between the rods) for 1 inch (25.4mm) optics.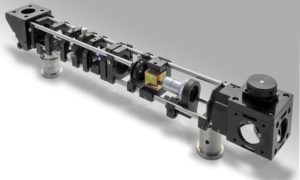 A variety of holders are available for mounting mirrors, lens, polarizers, beamsplitter cubes and C-mount cameras.
Ultra-High Vacuum Opto-Mechanics are made using all Stainless Steel parts. These components are designed, manufactured, cleaned and packaged for use in ultra-high vaccum systems at pressures below 10-9 torr.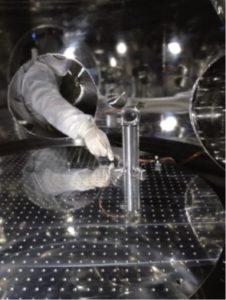 In laboratory equipment and production facilities, which vacuum chamber is used, there is a case of installing the laser optical system and the detecting optical element in a chamber. There are many optics that can be used in a vacuum. But for the holders and the bases, the use of the generic product may not reach the degree of vacuum required, or there is a risk that cleaning of the chamber becomes necessary by the chamber contamination. Previously, the vacuum bases and holders have been fabricated as custom-made products according to customer's request. However, by the degree of vacuum and the intended use, specifications and production process of each product was different. For this reason, it could not be a standard product. Our vacuum bases and holders has examined various conditions of use in the design stage. It is a product that can exert its performance in any vacuum conditions. We greatly expanded the selection of standard products, and has enabled responses to customer requests for short delivery time.