Through the well-known Swedish laser manufacturer Cobolt AB, a proven supplier of high performance lasers of more than 15 years, HÜBNER Photonics division offers one of the industry's broadest ranges of compact single-frequency CW lasers, diode lasers, multi-line lasers and Q-switched lasers across the full UV-Visible-NIR spectrum.
Reliable
For over 20 years we have supplied laser products with proven field reliability in the harshest of conditions. We produce our products in modern and ISO-certified clean-room facilities. We are also committed to providing reliable, fast and professional customer service.
Capable
We offer some of the world's most innovative and advanced laser technologies. We have a dedicated team with extensive experience in the photonics market who can help customise even the toughest of requests.
Trusted
We believe in trust at HÜBNER Photonics. We build confidence with our customers through openness, honesty and transparency. We are not making promises we cannot keep. We know our products and understand our customer's challenges. We are a partner you can trust.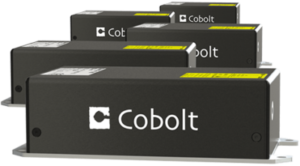 Dear All, hope you enjoyed the WEBINAR yesterday!
We are very happy to say our brand new HÜBNER Photonics web site was launched this morning.
Choose which area are you interested in, see our videos and/or look for suitable products for your application…
Welcome to the new HÜBNER Photonics World! Bigger, better and united ?.