Exploring tunable lasers for quantum research – in co-operation with Physics World, we will host a Webinar Wednesday June 3rd at 4 to 5pm CEST!
Novel single-photon emitters will likely enable quantum sensors of the future. Learn about how the C-WAVE tunable laser is used to investigate and identify novel colour centers.
Our specialists from HÜBNER Photonics will present the characteristics of state-of-the-art tunable CW OPO designs and outline examples of their use in colour center research.
In this webinar you will get a review of state-of-the-art CW OPO technology comprehensible even for the non-specialist, illustrated with recently published real-world experiments.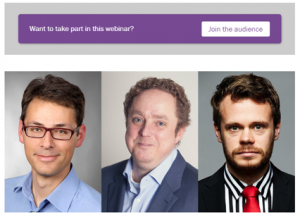 In the experimental quantum research community, widely tunable continuous wave optical parametric oscillators (cw OPOs) are gaining recognition as novel sources of tunable laser light with great potential – not least due to their unprecedented wavelength coverage. Yet, the overall experimental requirements remain often challenging for the performance of turnkey OPO devices. We will present the characteristics of state-of-the-art tunable cw OPO designs and will describe several tuning schemes tailored to meet specific experimental needs. To illustrate the performance in the real-world laboratory, we will showcase several experiments recently published by research groups studying nitrogen-vacancy color centers and other novel single-photon emitters alike.
Join our free Webinar "Tunable lasers in Quantum Research: Novel Lasers for Novel Color Centers" hosted by Physics World! Please, sign in: Registration
WARM WELCOME!