Modulated diode lasers & DPL lasers
Cobolt 06-01 Series
plug & play modulatable lasers: 405 nm – 975 nm up to 400 mW … ultra-compact diode lasers (MLD) and diode pumped lasers (DPL). Now with 24 months warranty and clean-up filters as standard!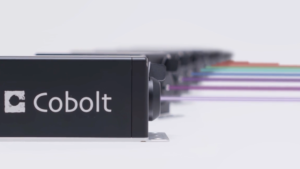 Higher power levels and 12 new wavelengths from 405 nm – 975 nm
Perfect for life science applications
Perfect for fluorescence microscopy
perfect for flow cytometry
Perfect in our C-FLEX lasers combiners!
Welcome to our conference presentations at BiOS & PW in San Fransisco:
 Bioimaging
 Raman
 Quantum
 Industrial holography