Since the advent of quantum physics in the first half of the last century, interaction of light and matter has been an exciting and extensive field of research. in 1997, the Nobel Prize in Physics was awarded jointly to Steven Chu, Claude Cohen-Tannoudji and William D. Phillips "for development of methods to cool and trap atoms with laser light". since then, there has been an acceleration in theoretical and experimental research and some industrial applications have been already validated.
The lasers used in these experiments must have excellent performance in terms of noice and stability. stable optical lattices and low temperature optical traps are strongly dependent on laser noise, power stability, mode stability and beam pointing stability. compromise on one of all of these parameters can lead to unwanted atom heating and loss of or reduction in lattice contrast. Azurlight Systems offers industry leading performance across all of the abovementioned parameters making the lasers best in class for a wide range of low temperature physics systems.
ATOM COOLING
Users want to match an atom ray: they need a single frequency linewidth and precise control of the central wavelength. Low noise, power stability, and pointing stability are also important specifications.
ATOM TRAPPING / OPTICAL TWEEZERS
The aim is to generate an optical trap for atoms. This trap will cool down the atoms, but the central wavelength and the linewidth of the radiation don't matter. Generally, a wavelength anywhere in the infrared region is a good option (1064 nm for instance). Low noise, power stability, and pointing stability are the most important parameters to obtain the best results.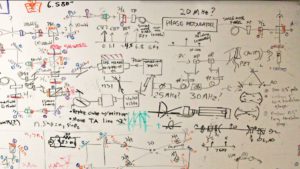 The subjects that animate atomic and molecular physics are many and varied: the study of the quantum proprieties of cold atoms (spatial organization etc.), the realization of atomic clocks, optical lattices, Bose-Einstein Condensate, quantum gases, and many more!
Their common point?  They all need lasers with excellent performances in terms of noise and stability. Discover why Azurlight Systems lasers are perfectly suited to this field by consulting our application note.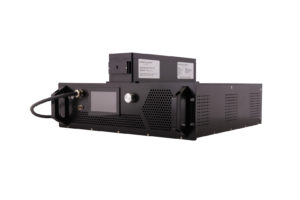 END-OF-THE-YEAR DESTOCKING – INFRARED SERIES
For your end-of-the-year budgets, we stocked up on our star product: the 1064 nm 50W amplifiers. You can thus get an immediate delivery on those as well as for external seeders laser versions. Now is a good time to take advantage of it! We can discuss a delayed warranty starting date if you don't plan to integrate these immediately. Just let us know.