OptoSigma is a wholly owned subsidiary of the parent company, Sigma Koki Co. Ltd with headquarters in Tokyo (Japan), founded and established in 1977. OptoSigma is the global brand name for our products. The presence in Asia is strong, and in the USA 8 out of 10 researchers know about the OptoSigma brand of SIGMAKOKI Group. OptoSigma Corporation celebrates its 20-year anniversary in Southern Cali­fornia, supporting North & South America.

OptoSigma Europe opened its doors in France early 2014, to provide support to our distributors and get closer to our European customers. Our structure in France is sales support and to manage the European logistic centre.
OptoSigma is a global manufacturer of Optics and Optical Coatings, Thin Film Coatings, Opto-Mechanics, Manual Positioners, Motion Control Products; Manual and Motorized positioning, Light Sources, Optical Tables and Breadboards, Application Systems, and Environmental and Laser Safety products. The OptoSigma Group manufacture a large mix of custom components and assemblies in all of our product categories. From R&D to high volume produc­tion, modified catalogue to complete custom designs, we welcome your requirements. Our modern, com­pany owned factories in the United States and Pacific Rim are the source for over 90% of our products in the catalogue. Prototype and production quantities are manufactured by our facilities in Southern California, China and Japan. With our experienced engineering support and efficient manufacturing, we can provide OEM volumes of premium products, standard and custom, at competitive prices. With 40 year's experiences in manufacturing optical and opto-mechanical component to scientific research and the photonic industry, we continue to support you throughout the research, development, prototype and production process, locally and globally.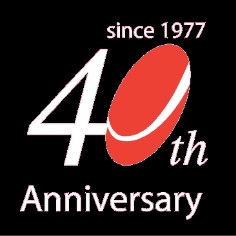 OptoSigma's goal is simple. A commitment to customer service is more than a slogan; it's part of everything we do, and excellence is expected. We are ready to provide solutions for all of your applications, offering our customers "just-in-time" supply chain management all the way to our manufacturing facilities. We offer an extensive range of programs to meet your specific inventory needs, from inventory forecasts to ensure that we have the products when you need them to custom inventory programs tailored to your specific requirements.
Our mission remains the same as it was on the first day, to be a partner in your success. We are working to build a long-standing partnership with you by earning your trust and confidence as your personal optical component supplier of choice. We do this by continually working to bring you the best products, with the best selection from stock, at the best prices, all together with the best service available. Everyone at OptoSigma is committed to your satisfaction.
We invite you to compare OptoSigma prices and service to the rest of the marketplace. You'll see that selecting us as your single source gives you simple, efficient, affordable solutions for all of your photonics needs.
To your service for your daily optics and opto-mechanics needs, you can order through our online catalogue - we guarantee you that you will get an answer from us in less than 24 hours.
For OEM & Research Projects in Scandinavia:
von Gegerfelt Photonics GmbH represents OptoSigma in Denmark, Finland, Iceland, Norway and Sweden.