C-FLEX – the compact & flexible laser combiner, streamlined operation via a single computer interface
As a highly-flexible and extremely compact laser combiner,
C-FLEX
lets you combine up to 6 wavelengths out of more than 30 wavelengths available; high power RGB single-frequency CW lasers with up to 1.5 W per line, combined into one beam and up to 6 lines of single-frequency or narrow-linewidth lasers ranging from 355 to 1064 nm in one beam. The lasers can be controlled either separately
1
) or via common USB port
2
).
C-FLEX
is field-upgradeable and ready to mount DPSS or diode lasers of the Cobolt 06-01 & 04-01 Series as well as most common lasers for laser combiners on market
3
). The flexible design enables integration of optional AOM modulators that allow fast modulation of DPSS lasers. Free space beam output or fiber coupling options are available. C-FLEX comprises countless options to make it your first choice in laser combiners.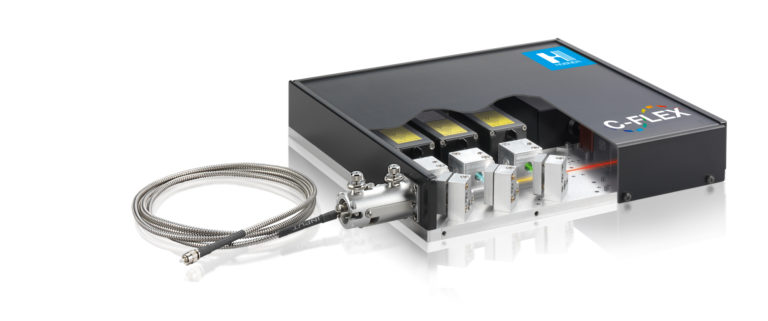 Especially suitable for following applications: