We have enlarged our logistic center in France (since 2014). The daily standard optics and opto-mechanics can be shipped to you in 24 hours. For new users, we would like to reassure you that all our opto-mechanics are available in Metric and Inch size and they are compatible with the standard product from other makers. If you need a drawing to evaluate the compatibility, please visit our web site and select your product and download a DXF or 3D drawing from our web site.
Today 50% of our sales are customs optics and customs opto-mechanics. We have 6 factories and design center in the world, our capabilities in offering you any of your most challenging inquiries in optics and in opto-mechanics without breaking the bank. The reason of this large customization capability and flexibility is because Optosigma was founded to manufacture the photonics components on demand from the scientific and researchers. We have this in our DNA and we continue to do it.
Best sales
Side-Drive Standard EXC™ Steel Stages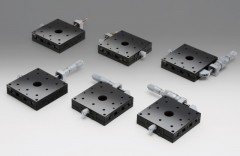 The TSD-S stages (with side-drive micrometers) feature Opto Sigma's EXC™ precision bearing ways. These bearing ways are not separate parts, as with competing stages, but processed directly into the body and base of the stage resulting in the highest stiffness, straightness and smoothness of any stage on the market. They remain unmatched in overall performance to this day. All TSD stages are made entirely from hardened tool steel and are plated with an RoHS-Compliant black chrome.
Standard Serie Translation Motorized Stage 2 Axis (XY)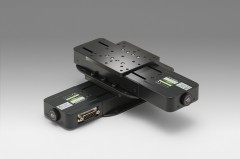 Stepping motor driven stages, ideal for positioning of measuring instruments or inspection tools for which high stiffness and high precision are required.
Kinematic Mirror Mount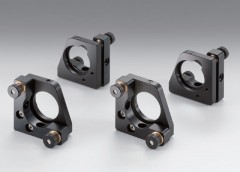 A new design based on the Kinematic mirror holders (MHG) resulting in reduced prices. These holders are best for experiments using many simple mirror holders or for use in production devices.
High Surface Flatness Mirrors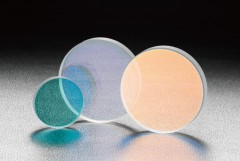 High Surface Accuracy Mirrors are realized by optimizing the conditions of the substrate material, thickness and coating. A surface accuracy of λ/10 after coating is guaranteed on these mirrors.
Dielectric Mirrors for High Power Laser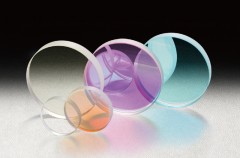 All dielectric coating designs are much more resistant to laser damage than typical mirrors and are suitable for use with high power laser systems.
Vibration Isolation Systems with Steel Honeycomb Top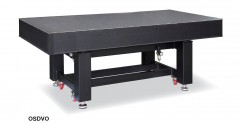 Our highest performance vibration isolation system utilizes independent isolation mechanisms for the horizontal and vertical axes.
This system achieves the highest performance and efficiency for the most demanding applications.
Quick Delivery High-performance Vibration Isolation Systems – Stocked in Europe (Easy shippable OSDVIO Optical Tables)