Optosigma has successfully been approved by Leica Geosystems to be one of its suppliers for optics supporting the Leica TerrainMapper aerial sensor. The RealTerrain solution is about airborne LiDAR (Light Detection And Ranging is about detection and estimation of distance by using laser) reality capture for the highest mapping efficiency.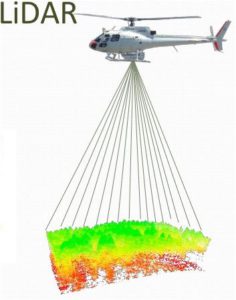 Designed in three parts, each part integrates a complex system. Each system fulfils different purposes :
◦     The first maps large areas efficiently
◦     The second processes and visualises the captured data in an unbeatable time
◦     Last but not least is the TerrainMapper
The TerrainMapper, Leica Geosystems' newest generation linear-mode LiDAR airborne sensor is using Optosigma's optical components. With an operational profile scanning from 300 to 5,500 metres flying height, the sensor is optimised for high-accuracy regional mapping projects.
OSE is also working on the Leica CityMapper instrument, and we hope we will continue to collaborate with Leica Geosystems!
Optosigma also attended a business meeting organized by the AFOP (French Association of Photonics) the 6th of March in Paris. The meeting was about the place of photonics in automobile, rail transport and space. Photonics can be used to improve the security in public transport or autonomous vehicle like drone and autonomous electric cars. This day was led by Alstom Digital Mobility, Airbus Defense & Space and Valeo and more than 60 participants involve transport and innovation.