HÜBNER Photonics, a division of the German HÜBNER Group, is pleased to announce the opening of a new direct sales office in the USA; HUBNER Photonics Inc.
The new office is an expansion of the current Cobolt Inc. office which will essentially be renamed. "Renaming and expanding the Cobolt Inc. office is a logic consequence of the consolidation of all lasers and photonics businesses within HÜBNER into HÜBNER Photonics and with this name change and expansion we will be able to address the whole North American market more coherently with the full HÜBNER Photonics portfolio. From the new HUBNER Photonics Inc. office we will continue to offer the full range of high performance Cobolt lasers, the CW tunable laser C-WAVE along with our full selection of C-FLEX laser combiners. We will continue to serve our customers with the same dedication and excellent support as we have always strived for" says Dr Håkan Karlsson, CEO of Cobolt and Head of HÜBNER Photonics.
'Two wave sources are perfectly coherent if they have a constant phase difference and the same frequency.'
In a way, this condition sums up everything HÜBNER Photonics division stands for. Coherence for us is far more than the perfect interaction of waves. It is the basis of our daily work and the fundament on which we build our business and our relations within our company and with our partners.
Coherence Matters for our products – since we are committed to supplying reliable, innovative high performance photonics solutions.
Coherence Matters in our attitude – our teams are built up by world-leading expertise in photonics, moving as one.
Coherence Matters in our customer relations – we operate in phase with our customers' needs and therefore stand out by maximizing customer value.
Coherence Matters is in our genes and our spirit – all day, every day.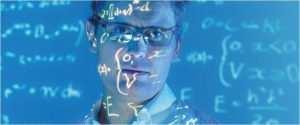 LASER TECHNOLOGY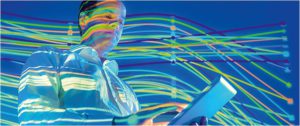 TERAHERTZ TECHNOLOGY

  HIGH FREQUENCY SYSTEMS
HÜBNER Photonics was formed in 2016, following the acquisition of the Swedish manufacturer Cobolt AB by HÜBNER Group. In conjunction with the name change, the company has also installed a new president of its U.S. operations. Andreas Naeslund joined the team in November 2018, and brings with him extensive experience managing U.S. sales and support organizations on behalf of Swedish high-tech companies.
The HÜBNER Photonics products are manufactured in Solna, Sweden (Cobolt) and in Kassel, Germany. The HÜBNER Photonics Inc. offices are in San Jose, California. The name change is effective from April 12th, 2019.